Next Board Meeting:
Aug 4th 2014 @ 6pm
in the AIA Conference Room
LATEST NEWS
AzFOA Poll.
INSTAGRAM FEED
Welcome to AzFOA
2013 AIA Football Officials Mechanics Manual


Click Here for the most recent mechanics manual.

2013 Ron Lemon Youth Football Official of the Year.

Here are the officials by area:

Brian Ethington - SW John Curfman - NW Paul Ray Powell- SE Dave Formosa- NE

2014 Hall of Fame Inductees

Dave Alvarez and Lynn Courter were selected to be inducted into the AzFOA Hall of Fame at the May Board Meeting. The induction will take place at the 2014 kickoff meeting.View Profile

2013 AzFOA Sportsmanship Award

The 2013 AzFOA Matt O. Hanhila Sportsmanship Awards have been selected for each conference. To see the winners . Thanks to all the crews who filled out the sportsmanship evaluation forms during the season.

AzFOA YouTube Videos

Hundreds of plays from the past seasons are now posted on this YouTube.

AzFOA Shirts

The AzFOA has new shirts. Four different types of shirts are available to view them.

A vender will be present to order shirts from at the Kickoff meeting.

AzFOA June Recruitment

Do you have a friend or family member interested in officiating? We need your help !!!

Recruiting new officials that is. With the increasing number of schools and youth football the demand of more officials is very critical. Please consider friends, family and acquaintances and contact one of us if they have any interest in joining us. We'll take it from there.
NFHS Announces Football Rules Changes for 2014
The National Federation of State High School Associations has approved rules changes for the 2014 football season
2014 Checklist
To help everybody make sure that they get every done to register for this up coming season please complete everything below.
Obtain Finger Print Clearance Card
Register with AIA (check or money order only)
Pay AzFOA Dues
Referees send in their Crew list
Sign up for the Aug 9th Kickoff Meeting (coming soon)
Sign up for Subvarsity Games (Link)
Sign up for Youth Football (Link)
Attend Rule Meetings
Review the Move-Up requirements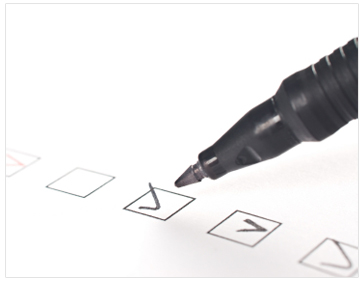 2014 Rule Meeting Dates are Set!
All Rule Meeting locations and dates are set. To view the dates visit Level 1, Level 2-5, New Officials(3-4).
Kickoff Meeting will be August 9th 9-11AM at Xavier High School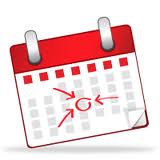 Hudl
Hudl is a fantastic tool for officials to discuss rules, mechanics and philosophy.
To view your games click here:
Hudl Portal
,

Touchdown Sports Wear
Got Gear? If not, visit Touchdown Sports for your uniform needs.
8701 W. Grande Ave
Peoria, AZ 85345
623-773-1852
AzFOA 2013 Banquet
The AzFOA Board of Directors would like to thank those who attended the banquet in January. Click here to access our Facebook page and see more pictures from the 2013 Banquet
Social Media and the AzFOA
The AzFOA is now on Facebook - Twitter - Instagram - and LinkedIn. Please follow us for updates throughout the year.
Sportsmanship Evals
The 2013 AzFOA Matt O. Hanhila Sportsmanship Awards have been selected for each division. Thanks to all the crews who filled out the sportsmanship evaluation forms during the season. Winners.
---
AzFOA Membership Benefits
Your AzFOA Board is committed to improving the quality of officiating in our state. Here are some of the many items that are provided to you as a member:
Assist in the AIA's Pre-Season general "Kickoff" meeting.
End of Season Award Banquet.
Coordinate and Conduct your Area Rules meetings , including new officials classes and any mechanics classes
Plan and Produce the annual White Hat Seminar and Coaches Association meetings/seminars.
Scheduling and assigning of the premier Youth Football leagues in Arizona – Arizona Pop Warner, Alliance Youth Football, Phoenix AYF, and Arizona United.
Development and tracking of Sub-varsity Mentor Program.
Collect and review officials game evaluations. Make advancement recommendations to the AIA.
This Website including meeting attendance tracking for rules meetings, mechanics clinics and test results.
Hospitality area at State Championship games.
Matt O. Hanhila Sportsmanhip Award is awarded to a school in each conference.